Playing at
300 minutes, USA, In English, Itialian, Portuguese, Drama
Rated PG-13: brief strong language, some sexual references and male rear nudity.
To purchase tickets, click on your preferred showtime below
Thursday, June 15th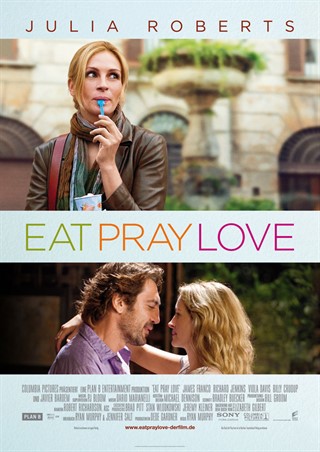 TICKET PRICES: $100 FOR PICKFORD FILM CENTER MEMBERS / $125 NON-MEMBERS
Only 62 tickets are available for each event, so to give as many people as possible even footing, tickets will be issued by means of a lottery:
LOTTERY IS OPEN UNTIL FRIDAY, MAY 26:
– Register online by clicking the showtime above, or at the box office at PFC or the Limelight.
Once the cut-off date has passed, the lottery will be run on all valid submissions. Each individual chosen by lottery will receive an email with a link to purchase tickets.
– Tickets must be purchased within 1 week of notification. Any tickets not paid for within that time frame will be forfeited and redistributed. A limit of two tickets per person will be enforced.
Liz Gilbert (Julia Roberts) thought she had everything she wanted in life: a home, a husband & a successful career. Newly divorced and facing a turning point, she finds that she is confused about what is important to her. Daring to step out of her comfort zone, Liz embarks on a quest of self-discovery that takes her to Italy, India and Bali.