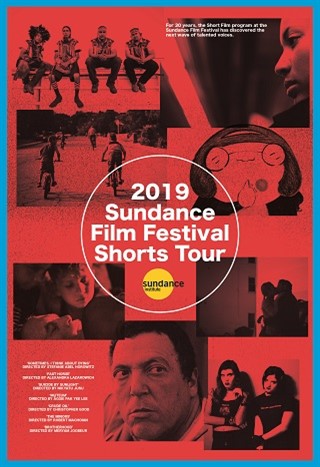 Playing at Limelight Cinema
97 minutes, USA, In English, Shorts
Rated NR: .

The 2019 Sundance Film Festival Short Film Tour is a 97-minute theatrical program of seven short films selected from this year's Festival, widely considered the premier showcase for short films and the launchpad for many now-prominent independent filmmakers for more than 30 years. Including fiction, documentary, and animation from around the world, the 2019 program offers new audiences a taste of what the Festival offers, from sharply-written comedy and drama to edgy genre and an intimate family saga.
Fueled by artistic expression and limited only by their runtime, short films transcend traditional storytelling. They are a significant and popular way artists can connect with audiences. From documentary to animation, narrative to experimental, the abbreviated form is made for risk-taking. The Festival has always treated short films with the highest regard and gives a home to both established and new filmmakers with shorts for audiences to discover and celebrate.