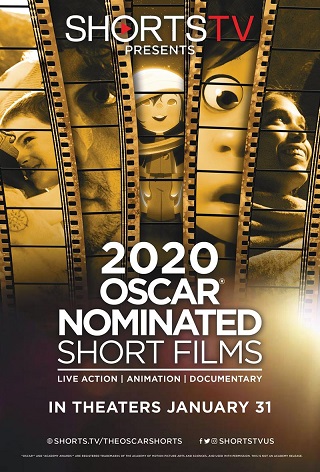 Playing at Limelight Cinema
120 minutes, USA, In English, Shorts
Rated NR: .

This exclusive release features the year's most spectacular short films and for a limited time is available to watch on the big screen. Each nominee is released in one of three distinct feature-length compilations according to their category of nomination: Live Action, Animation or Documentary. The films go into theaters around the world shortly after nominations are announced and are not released anywhere else until a few days before the Oscars. The release ensures the greatest number of viewers can see all the nominees before the ceremony, while providing short filmmakers with an unprecedented opportunity to show the world their movies.
Nominees announced Monday. January 13.
Purchase Tickets by clicking on a showtime
Friday, January 31st (Showtimes TBD)
Saturday, February 1st (Showtimes TBD)
Sunday, February 2nd (Showtimes TBD)