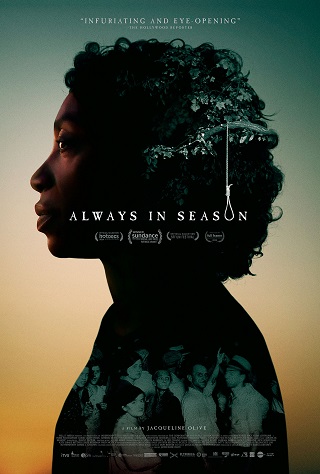 Playing at Pickford Film Center
89 minutes, USA, In English, Documentary
Rated NR: .

In Always in Season, descendants of the victims and perpetrators of lynching are working together to heal a violent history. Blending observational footage with first-person testimonies and expert input, Always in Season examines the lingering impact of lynching and the link between this historic form of racial terrorism and the racial violence that exists today.
Indie Lens Pop-Up is a neighborhood series that brings people together for film screenings and community-driven conversations. Featuring documentaries seen on the PBS series Independent Lens, Indie Lens Pop-Up draws local residents, leaders, and organizations to discuss what matters most, from newsworthy topics to family and relationships.
Admission is free. Tickets available at box office only.
Purchase Tickets by clicking on a showtime
Tuesday, February 4th