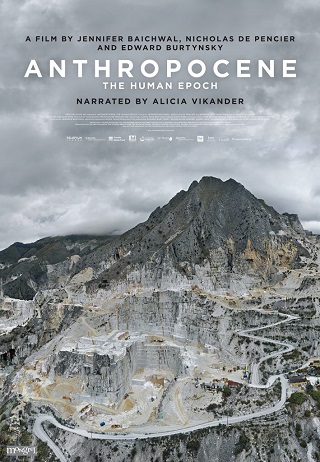 Playing at Pickford Film Center
87 minutes, Canada, In English, Documentary
Rated NR: .

Presented by Canada House
Shown in partnership with WWU Canadian-American Studies and the Consulate General of Canada in Seattle
One evening only.
Anthropocene follows the research of an international body of scientists, the Anthropocene Working Group, who, after nearly 10 years of research, are arguing that the Holocene Epoch gave way to the Anthropocene Epoch in the mid-twentieth century, because of profound and lasting human changes to the Earth. From concrete seawalls in China that now cover 60% of the mainland coast, to the biggest terrestrial machines ever built in Germany, to psychedelic potash mines in Russia's Ural Mountains,Anthropocene traverses the globe to document evidence and experience of human planetary domination.
View our complete Doctober lineup.
Purchase Tickets by clicking on a showtime
Saturday, October 5th