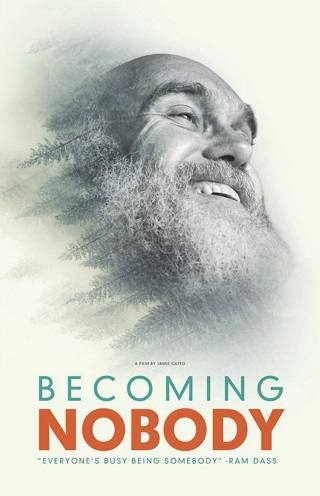 Playing at Limelight Cinema
81 minutes, USA, In English, Documentary
Rated NR: .

Presented by the Ayurvedic Health Center
Becoming Nobody represents the core arc of Ram Dass' teachings and life: whether as Dr. Richard Alpert, the eminent Harvard psychologist, or as Ram Dass, who serves as a bridge between Eastern and Western philosophies, he has defined a generation of inner explorers and seekers of truth and wisdom. Through his turns as scion of an eminent Jewish family from Boston, rock-star Harvard psychologist, counter-culture rascally adventurer, Eastern holy man, stroke survivor and compassionate caregiver, Ram Dass has worn many hats on his journey, the narrative of which is revealed in this film.
View our complete Doctober lineup.