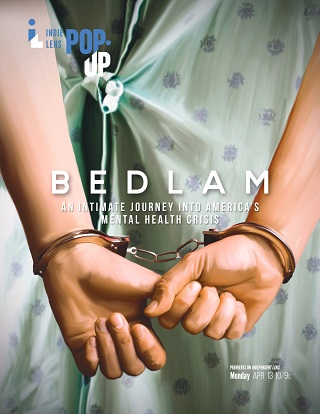 Playing at Pickford Film Center
84 minutes, USA, In English, Documentary
Rated NR: .

Filmmaker and practicing psychiatrist, Ken Rosenberg visits ERs, jails, and homeless camps to examine our national mental health crisis. Rosenberg follows the poignant stories of people grappling with schizophrenia, bipolar disorder, and other chronic psychiatric conditions, whose silence and shame often worsen the suffering.
Indie Lens Pop-Up is a neighborhood series that brings people together for film screenings and community-driven conversations. Featuring documentaries seen on the PBS series Independent Lens, Indie Lens Pop-Up draws local residents, leaders, and organizations to discuss what matters most, from newsworthy topics to family and relationships.
Admission is free. Tickets available at box office only.
Purchase Tickets by clicking on a showtime
Tuesday, March 3rd