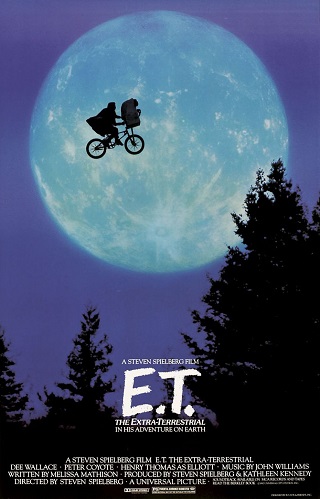 Playing at Pickford Film Center
121 minutes, USA, In English, Family Friendly, Sci-Fi
Rated PG: (for language and mild thematic elements)

Presented as part of Bellingham Cocktail Week!
Tickets are $20 ($18 for members) and include a trip to our brunch bar with fresh juice mimosas (just juice for the kids!), LaFeen's donuts, and coffee from Maniac Coffee Roasting. Have a spaced-out brunch with us and your favorite lovable alien, beginning at 10:30am in our lobby. Movie begins at 11:15am.
About the film: After a gentle alien becomes stranded on Earth, the being is discovered and befriended by a young boy named Elliott (Henry Thomas). Bringing the extraterrestrial into his suburban California house, Elliott introduces E.T., as the alien is dubbed, to his brother and his little sister, Gertie (Drew Barrymore), and the children decide to keep its existence a secret. Soon, however, E.T. falls ill, resulting in government intervention and a dire situation for both Elliott and the alien.
Purchase Tickets by clicking on a showtime
Saturday, February 8th