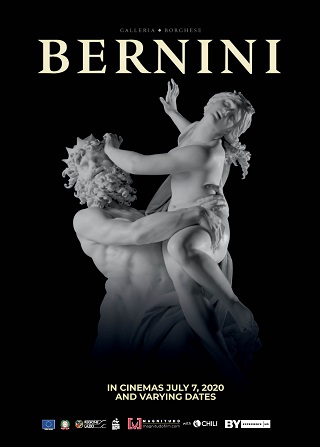 Playing at Limelight Cinema
86 minutes, Italy, In Italian w/ English subtitles, Documentary
Rated NR: .
"No artist defined 17th-century Rome more than Gian Lorenzo Bernini did, working under nine popes and leaving an indelible mark on the Eternal City. And there is probably no better place to appreciate his talent and genius than the Borghese Gallery in Rome… But during the remarkable exhibition titled 'Bernini,' visiting may be a once-in-a-lifetime experience." – The New York Times
The selection of more than 60 masterpieces on display at the Villa Borghese in Rome has been defined by art experts as Bernini's return home. Five centuries have passed since the birth of the artist's magnificent sculptures and through exclusive, never-before-seen footage, the curators of this stunning exhibition uncover the details of these treasures, on loan from the world's most prestigious museums for this extraordinary cinematic experience.