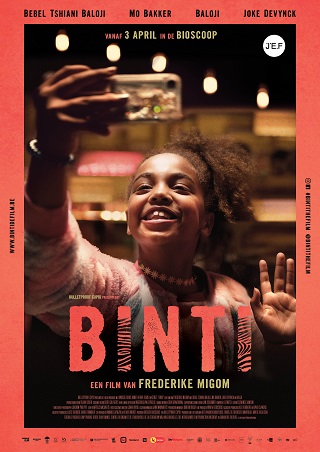 Playing at Pickford Film Center
90 minutes, Belgium, In Dutch w/ English subtitles, Family Friendly, Drama
Rated NR: .

Ages 8+
Tickets just $5!
Twelve-year-old Binti dreams of becoming a famous vlogger like her idol Tatyana. But when the police raid her home, and try to deport her and her dad, they are forced to flee. Binti meets Elias and the two become friends. While Binti helps Elias to vlog about his 'save-the-okapi-club', she hatches the perfect plan: her dad has to marry Elias' mom, so they can stay in Belgium.
Purchase Tickets by clicking on a showtime
Saturday, March 7th