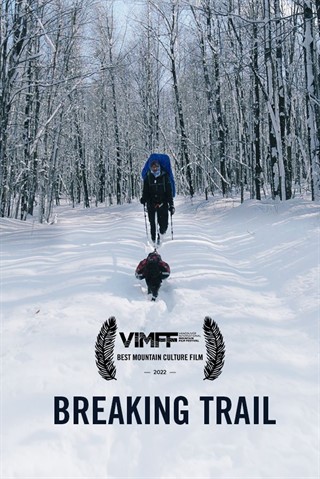 Playing at Pickford Film Center
55 minutes, USA, In English, DOC-Outdoor/Adventure
Rated NR: _
Doctober
"Breaking Trail," dir. Jess Roesler, 30 min.
As Wisconsinites huddle safely in their homes to avoid the frigid winter chill (and Covid) Emily Ford, along with faithful canine companion Diggins, set out to traverse the Ice Age National Scenic Hiking Trail (IAT), a distance of 1,200+ miles through some of the coldest temperatures in recorded history. Even more amazing: the heartfelt support from a broad spectrum of well-wishers who follow the journey and leave treats and supplies for Emily and Diggins along the way. Have a dream, then persevere.
"Rural Runners," dir. Forest Woodward, 24 min.
A film about finding common ground in rural America: Chloe Maxmin, in a campaign to be the youngest woman in the Maine house of representatives, and champion long-distance runner Canyon Woodward, Chloe's campaign manager, offer a delightful new perspective on what it means to "run" for office. Together, they bring hope, humor, and humanity back to politics.
A Doc-Ed selection