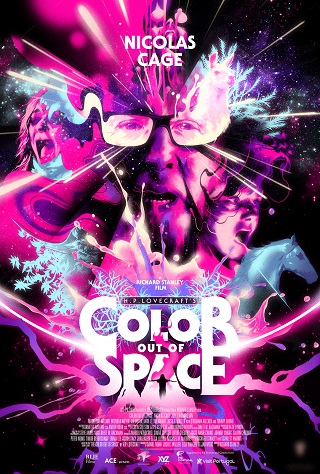 Playing at Limelight Cinema
110 minutes, Portugal, USA, Malaysia, In English, Horror, Sci-Fi
Rated NR: .

Special premiere screening on Wednesday, January 22 at 8pm! Includes bonus footage and a prerecorded Q&A with Nicolas Cage.
H.P. Lovecraft's short story Color Out of Space has inspired some of the best sci fi-horror. Nicolas Cage stars in this adaptation as Nathan Gardner, a man who finds his family, his home, and his life transformed into an unspeakable nightmare when a meteorite crashes into his front yard and brings a mutative alien organism with it.