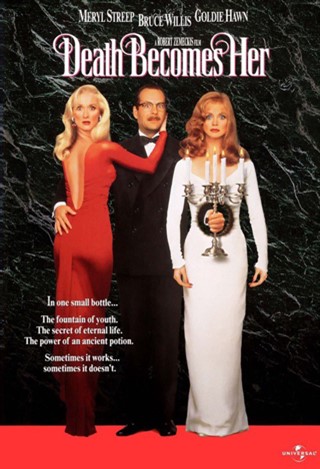 Playing at Limelight Cinema
104 minutes, USA, In English, Comedy
Rated PG-13: for some nudity and off-color humor

Some people will go to any length to be young forever. Hollywood socialites Madeline Ashton (Meryl Streep) and Helen Sharp (Goldie Hawn) are lifelong rivals, competing for men, fame, and beauty. When Helen appears to have the final upper hand, Madeline will stop at nothing to change that – paying the ultimate price to do so. This wickedly funny cult classic was a massive flop on its 1992 release, but 25 years after fizzling out in theaters, this delightfully macabre, campy, charismatic comedy has solidified its standing in the 90's film repertoire and has established itself as a queer cult classic.
Sponsored by ModSock, located down the street from the Limelight. So many socks you'll puke.
Third Eye Cinema is a staff and volunteer-curated film series of all of our favorite flicks — the cult classics, the ones you might have missed, the ones you need to revisit. This month's movie chosen by our Marketing Manager Lindsey!
Purchase Tickets by clicking on a showtime
Saturday, February 1st