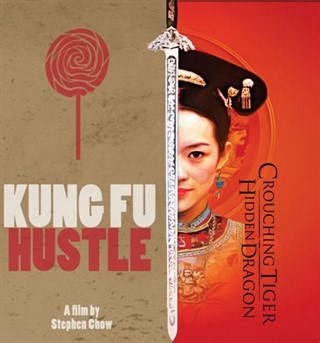 Playing at Pickford Film Center
240 minutes, , In ,
Rated :

Made in Hong Kong series, curated & introduced by Sean Gilman:
"Hong Kong cinema blossomed in the 1960s and 70s with bright colorful musicals & astoundingly acrobatic martial arts spectacles. It reached international prominence in the 80s & early 90s with audacious & anarchic experiments in genre film form: lush romances, hyper-kinetic thrillers, mind-bending comedies. But by 1997, when the former British colony was handed over to Mainland Chinese control, many of Hong Kong's brightest stars & directors had left for Hollywood. This is a series about what happened after they left, about the filmmakers who stayed behind & how they navigated their new world in-between East and West.
In Kung Fu Hustle, Stephen Chow unites the traditions of 1970s comedy & kung fu with modern special effects while in Crouching Tiger, Hidden Dragon, Ang Lee adapts the epic wuxias of King Hu into a stately international box office smash."
Tickets: Choose a la carte; double feature discount; or series pass
Purchase Tickets by clicking on a showtime
Monday, June 13th