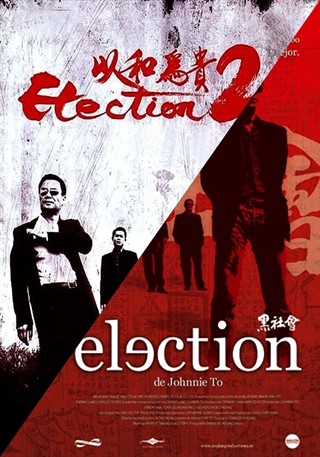 Playing at Pickford Film Center
240 minutes, , In ,
Rated :

Made in Hong Kong summer series, curated & introduced by Sean Gilman:
"Hong Kong cinema blossomed in the 1960s and 70s with bright colorful musicals and astoundingly acrobatic martial arts spectacles. It reached international prominence in the 80s and early 90s with audacious and anarchic experiments in genre film form: lush romances, hyper-kinetic thrillers, mind-bending comedies. But by 1997, when the former British colony was handed over to Mainland Chinese control, many of Hong Kong's brightest stars and directors had left for Hollywood. This is a series about what happened after they left, about the filmmakers who stayed behind and how they navigated their new world in-between East and West.
In the second set of features in this series, with in Election and Election 2, Johnnie To charts the arcane rituals of the criminal underworld, and their manipulations by a ruling elite."
Tickets: Choose a la carte; double feature discount; or series pass
Purchase Tickets by clicking on a showtime
Monday, July 11th