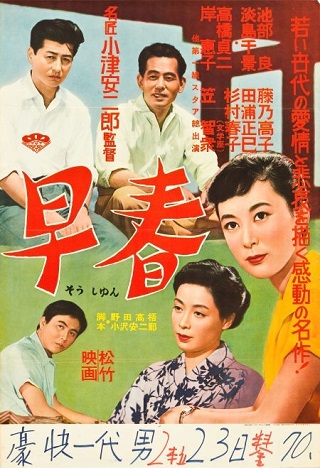 Playing at Pickford Film Center
145 minutes, Japan, In Japanese w/ English Subtitles, Drama
Rated NR: .

One of Ozu's most affecting looks at the lives of office workers and young families, Early Spring is perhaps not as well-known as Tokyo Story or the marriage films (like Late Spring). Featuring a stellar ensemble cast, at its heart the film is a story of infidelity and its effects. But Early Spring also manages to provide a rich portrayal of the generation rebuilding Japan after the war and dealing with its many lingering effects on their lives.
Early Spring will be introduced by Colleen Laird, Associate Professor of Japanese at Western Washington University, whose research and teaching interests include Japanese cinema and gender studies and women working in Japanese media industries.
Purchase Tickets by clicking on a showtime
Tuesday, February 11th