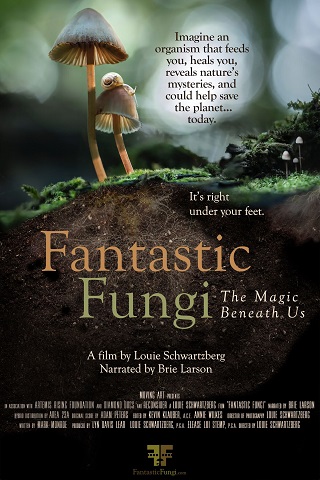 Playing at Limelight Cinema
74 minutes, USA, In English, Documentary
Rated NR: .

An artistically-shot, scientifically-sound, life-affirming film about mycelium: the incredible, intelligent network under our feet that has the proven ability to restore our ecosystem, repair our health, and resurrect our symbiotic relationship to nature. Fantastic Fungi aspires to be an educational, inspirational, and ultimately critical film that explores the uses and benefits of fungi in the areas of medicine, environmental engineering, and personal transformation. Narrated by Brie Larson and featuring insight from Paul Stamets, Michael Pollan, and Andrew Weil.