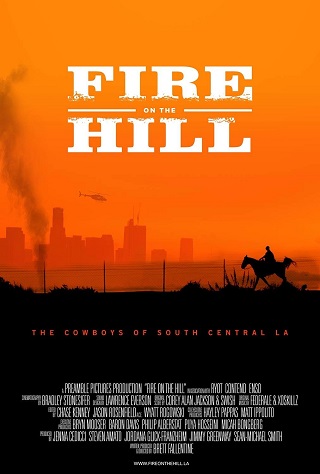 Playing at Pickford Film Center
98 minutes, USA, In English, Documentary
Rated NR: .

Presented by Animals as Natural Therapy
visits by therapy horses at both screenings!
For most, South Central LA is synonymous with gang violence, drug trafficking, and crime. Yet for much of the twentieth century the area was an agricultural boomtown filled with ranchers, farmers, and equestrians alike. Since the city's establishment, Compton and the surrounding neighborhoods have always had a culture of Black Cowboys. This culture has all but disappeared now in a wash of land-hungry developers, apathetic politicians, and relentless gang activity. Fire on the Hill tells the story of one of the last strongholds that the Cowboys have: a horse stable known as the Hill that was mysteriously set on fire in 2012.
Also screening short film Fast Horse.
View our complete Doctober lineup!