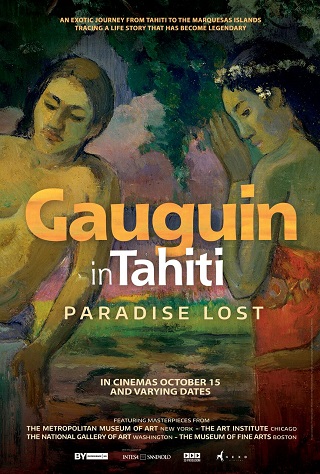 Playing at Limelight Cinema
90 minutes, Italy, In Italian, French, and English w/ English subtitles, Documentary
Rated NR: .

Great Art on Screen
Gaugain in Tahiti: Paradise Lost traces the legendary life story of Paul Gauguin who left France for Tahiti, feverishly in search of deep immersions into lush nature, for feelings, visions and colors, ever purer and brighter. Audiences join this journey from Tahiti to American museums including New York's Metropolitan Museum of Art, The Art Institute of Chicago, National Gallery of Art in DC, and Boston's Museum of Fine Arts where Gauguin's greatest masterpieces are now preserved.