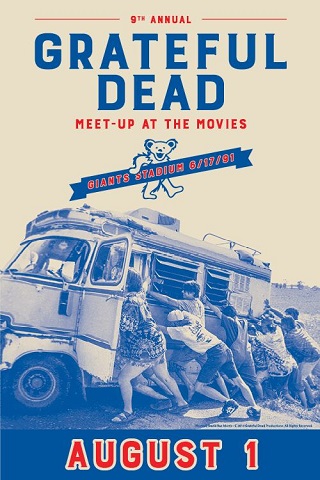 Playing at Pickford Film Center
120 minutes, USA, In English, Documentary
Rated NR: .
Official Site
Trailer
Come one, come all! Join Dead Heads in Bellingham — and around the world — to celebrate the 9th Annual Grateful Dead Meet-Up at the Movies. This event features the previously unreleased complete June 17, 1991 concert from Giants Stadium. Widely considered one of the greatest shows of the band's final decade of performing, it also sounds unlike any Dead show you've ever heard as it was one of only two recorded on 48-track. Mixed by Jeffrey Norman in glorious surround sound with video from a multi-camera live edit, this will be the first time the Bruce Hornsby and Vince Welnick line-up has ever appeared on the big screen.
Purchase Tickets
by clicking on a showtime below

Thursday, August 1st