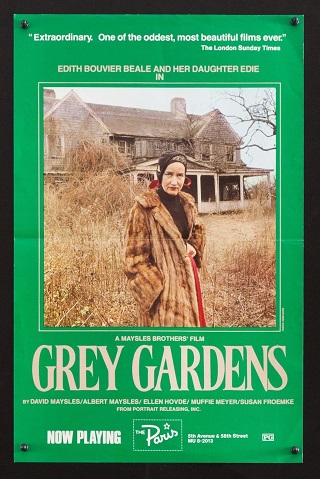 Playing at Limelight Cinema
95 minutes, USA, In English, Documentary
Rated PG: .
Doctober
Presented as part of Third Eye Cinema, a monthly series at the Limelight programmed by Pickford staff with tickets for just $5.
Programmed by Michael Falter as part of Doctober. One evening only.
This film explores the daily lives of two aging, eccentric relatives of Jackie Kennedy Onassis. Edie Bouvier Beale and her mother, Edith, are the sole inhabitants of a Long Island estate. The women reveal themselves to be misfits with outsized, engaging personalities. Much of the conversation is centered on their pasts, as mother and daughter now rarely leave home.
View our complete Doctober lineup.
Purchase Tickets by clicking on a showtime
Saturday, October 5th