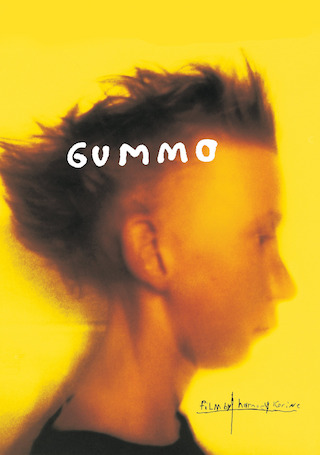 Playing at Limelight Cinema
88 minutes, USA, In English, Comedy, Drama
Rated R: (For pervasive depiction of anti-social behavior of juveniles, including violence, substance abuse,

Third Eye Cinema is a monthly series at the Limelight programmed by Pickford staff and sponsored by Film Is Truth. Tickets are only $5!
Programmed by Hayley
Teen friends Tummler (Nick Sutton) and Solomon (Jacob Reynolds) navigate the ruins of a tiny, tornado-ravaged town in Ohio that is populated by the deformed, disturbed and perverted. When not gunning down stray cats for a few bucks, the boys pass their time getting stoned on household inhalants. Elsewhere, the mute Bunny Boy (Jacob Sewell) dons rabbit ears and is bullied by kids half his age, and sisters Dot (Chloe Sevigny) and Helen (Carisa Glucksman) dodge a pedophile.
Film Is Truth is a local nonprofit video rental archive with an ever-growing collection of more than 20,000 titles, keeping film history at your fingertips for over two decades.
Purchase Tickets by clicking on a showtime
Saturday, September 7th