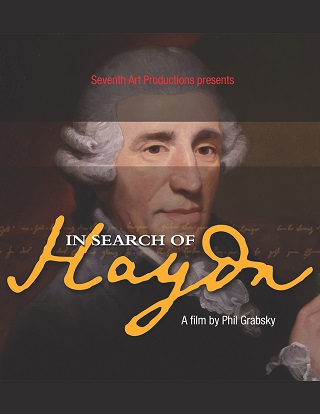 Playing at Limelight Cinema
102 minutes, UK, In English, Documentary
Rated NR: .

Phil Grabsky's biographical account of the life of Haydn is a visual and aural extravaganza including breath-taking performances by some of the world's most celebrated and contemporary musicians.
Joseph Haydn (1732-1809) was one of the greatest musical innovators. Mozart and Beethoven greatly looked up to him as an inspiration and yet today in concert halls he is perhaps too often overshadowed in favour of his younger contemporaries.By speaking to some of the greatest living exponents of Haydn's music, this film redresses the balance and sheds light on the master and his work. Phil Grabsky hopes that Haydn will reach a wider audience who will be surprised, entertained and enthralled by Haydn's wit, humanity and insatiable creativity.
Screened in honor of Haydn's birthday!
Purchase Tickets by clicking on a showtime
Tuesday, March 31st