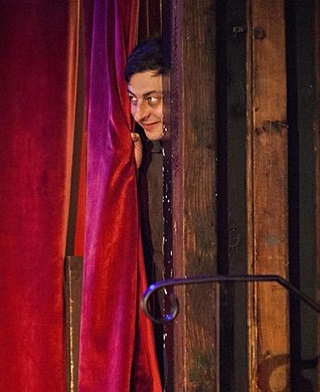 Playing at Pickford Film Center
75 minutes, USA, In English, Documentary, Comedy
Rated NR: .

Chronicling the decade long run of the Eugene Mirman Comedy Festival through its farewell show in 2017, It Started as a Joke is a warm and generous inside look at Brooklyn's alternative comedy community. Begun as, yes, a joke by Mirman in 2008, the festival went on to become a beloved annual tradition, a refreshingly DIY, anything-goes (one's year's theme: "The Drunk Show") showcase for some of New York's brightest comic talents, including Mike Birbiglia, Wyatt Cenac, Jim Gaffigan, Janeane Garofalo, Kumail Nanjiani, Kristen Schaal, Michael Showalter, and many others. Interweaving priceless standup sets from the festival alongside Mirman's candid reflections on his creative process and his family's personal struggles, this delightful documentary is a hilarious and heartfelt ode to the end of an era in New York City comedy.
View our complete Doctober lineup.
Purchase Tickets by clicking on a showtime
Friday, October 11th
Wednesday, October 23rd