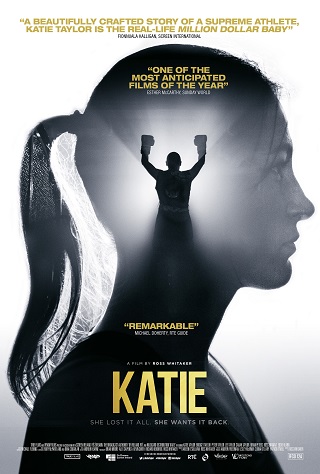 Playing at Pickford Film Center
89 minutes, Ireland, In English, Documentary
Rated NR: .

Presented as part of Bellingham Irish Fest
+ 10:00am – 12:00: Open jam session in the lobby — everyone is welcome!
+ serving homemade Irish soda bread and tea
+ exhibits of historical Irish books from Western Washington Libraries Special Collections
One evening only.
Katie Taylor fell in love with boxing at the age of six but quickly found that her avenues into the ring were blocked by the sport's traditionally sexist culture. Women were banned from boxing in Ireland, so she dressed as a boy to enter competitions. This was the first of many obstacles that intensified her drive to succeed and strengthened her relationship with her dad, who was both her coach and closest confidant.
View our complete Doctober lineup.
Purchase Tickets by clicking on a showtime
Sunday, October 6th