KID PICKFORD
We are so excited for this year's slate and to make film accessible to everyone of all ages. Thanks to our sponsor Bank of the Pacific, each film is only $1. No matter if you're 30 and want to see a classic favorite childhood film, if you have kids and want to show them great films, if you want to host a birthday party for 20 kiddos for just $20, or if you simply want a relaxed and enjoyable Saturday afternoon, Kid Pickford is always a lot of fun. Bring your kids, bring your parents, bring friends or a date and catch a classic Saturday afternoon movie for only $1.
THANK YOU TO OUR SPONSORS
PURCHASE TICKETS AND LEARN MORE BY CLICKING ON THE SHOWS BELOW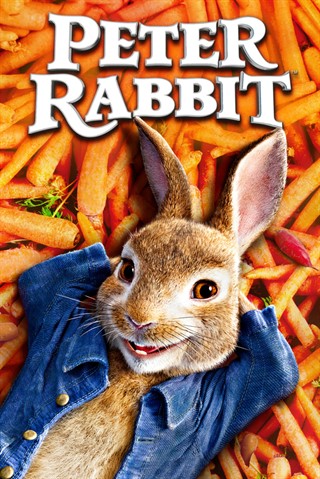 Playing at Pickford Film Center
95 minutes, USA, In English, Family Friendly, Animation
Rated PG: some rude humor and action

Directed by: Will Gluck
Peter Rabbit, the mischievous and adventurous hero who has captivated generations of readers, now takes on the starring role of his own cute, contemporary comedy with attitude. In the film, Peter's feud with Mr. McGregor (Domhnall Gleeson) escalates to greater heights than ever before as they rival for the affections of the warm-hearted animal lover who lives next door (Rose Byrne). James Corden, with playful spirit and wild charm, voices the character of Peter, alongside Margot Robbie, Elizabeth Debicki and Daisy Ridley voicing the roles of the triplets, Flopsy, Mopsy and Cotton-Tail.
Purchase Tickets by clicking on a showtime
Saturday, May 21st