KID PICKFORD
We are so excited for this year's slate and to make film accessible to everyone of all ages. Thanks to our sponsor Bank of the Pacific, each film is only $1. No matter if you're 30 and want to see a classic favorite childhood film, if you have kids and want to show them great films, if you want to host a birthday party for 20 kiddos for just $20, or if you simply want a relaxed and enjoyable Saturday afternoon, Kid Pickford is always a lot of fun. Bring your kids, bring your parents, bring friends or a date and catch a classic Saturday afternoon movie for only $1.
THANK YOU TO OUR SPONSORS
The Kid Pickford logo + poster was designed by Allison Sowder
PURCHASE TICKETS AND LEARN MORE BY CLICKING ON THE SHOWS BELOW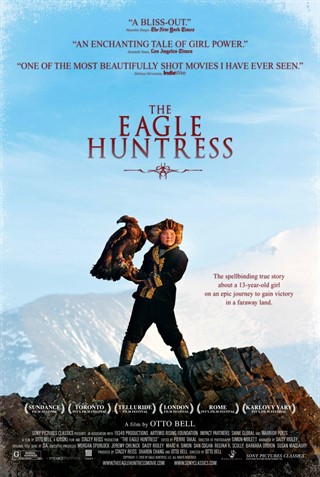 Playing at Pickford Film Center
87 minutes, Mongolia, USA, In Kazakh, English, DOC-Sports/Adventure
Rated G: _
Doctober
Directed by: Otto Bell
The Eagle Huntress follows Aisholpan, a 13-year-old girl, as she trains to become the first female in twelve generations of her Kazhkh family to become an eager hunger, and rises to the pinnacle of a tradition that has been handed down from father to son for centuries. Set against the breathtaking expanse of the Mongolian steppe, The Eagle Huntress features some of the most awe-inspiring cinematography ever captured in a documentary, giving this intimate tale of a young girl's quest the dramatic force of an epic narrative film.
Purchase Tickets by clicking on a showtime
Saturday, October 15th (Showtimes TBD)