KID PICKFORD
We are so excited for this year's slate and to make film accessible to everyone of all ages. Thanks to our sponsor Bank of the Pacific, each film is only $1. No matter if you're 30 and want to see a classic favorite childhood film, if you have kids and want to show them great films, if you want to host a birthday party for 20 kiddos for just $20, or if you simply want a relaxed and enjoyable Saturday afternoon, Kid Pickford is always a lot of fun. Bring your kids, bring your parents, bring friends or a date and catch a classic Saturday afternoon movie for only $1.
THANK YOU TO OUR SPONSORS
The Kid Pickford logo + poster was designed by Allison Sowder
PURCHASE TICKETS AND LEARN MORE BY CLICKING ON THE SHOWS BELOW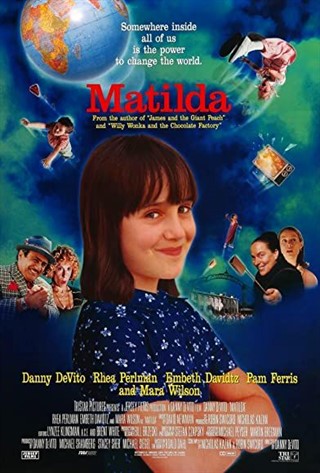 Playing at Pickford Film Center
102 minutes, USA, In English, Comedy, Family
Rated PG: Elements of exaggerated meanness and ridicule, and for some mild language

Directed by Danny DeVito
See the world from a kid's-eye view with MATILDA, a modern fairytale that mixes hilarious humor with the magical message of love. Mrs. Doubtfire's Mara Wilson stars as Matilda, a super-smart little girl who's woefully misunderstood by her parents (Danny DeVito and Rhea Perlman), her brother, and an evil school principal. But with the help of a brave best friend and a wonderful teacher, Matilda discovers she doesn't have to get mad to get even.
Purchase Tickets by clicking on a showtime
Saturday, January 28th