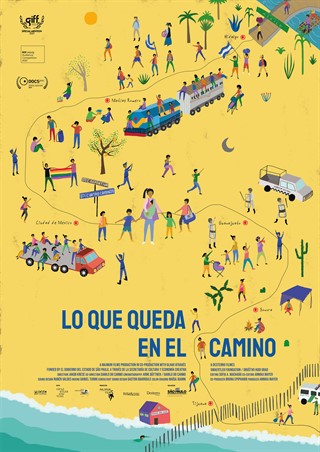 Playing at Pickford Film Center
93 minutes, Mexico, Brazil, Germany, In Spanish w/ English Subtitles, DOC-Social/Racial Justice
Rated NR: _

Directed by Jakob Krese, Danilo Do Carmo
Shot in beautifully intimate cinéma vérité style, Lo Que Queda en el Camino tells the riveting story of Lilian and her four children as they migrate in search of a better life, free of violence. The family leaves Guatemala, joining a caravan of hundreds of other people trying to reach the Mexico-US border. Being a single mother, the caravan and its protection is Lilian's best chance to make the dangerous 2,000 mile journey. As close to being there as we've seen yet, Lilian and family will find their way into your heart.
Presented by WWU Political Science Dept., WWU Political Science Assoc., WWU International Affairs Assoc.