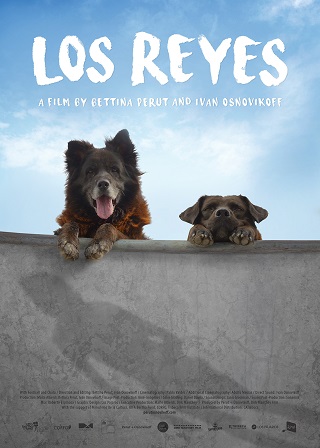 Playing at Limelight Cinema
78 minutes, Chile, Germany, In Spanish w/ English subtitles, Documentary
Rated NR: .

Presented by Humane Society of Skagit County
Los Reyes ("The Kings") is the oldest skatepark in the Chilean capital of Santiago. This story is about the real kings here: Football and Chola, two stray dogs that have made their home in this open space full of hurtling skateboards and rowdy teenagers. The energetic Chola loves to play with the balls she finds lying around. She positions them at the edge of the bowls where the skaters show off their tricks and tries to catch them just before they fall down. The older dog, Football, looks on impatiently and barks at Chola until she finally drops the balls. The teenagers around them come from very different, sometimes troubled backgrounds. They each have their own story, which they recount to us in voiceover.
View our complete Doctober lineup.