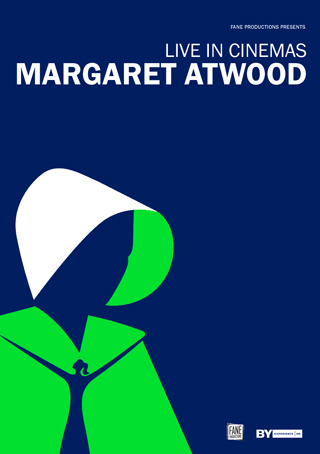 Playing at Pickford Film Center
110 minutes, UK, In English, Filmed Q & A with special guests
Rated NR: PG like content

1985 novel The Handmaid's Tale and the current, Emmy Award-winning television series of the same name have together created a cultural phenomenon, as Margaret Atwood's handmaids have become a symbol for reproductive rights. Filmed live from the stage of the National Theatre in London, the Canadian novelist, poet, literary critic, and inventor Atwood will be interviewed by broadcaster and author Samira Ahmed in a conversation spanning the length of her remarkable career, her diverse range of works, and the question of why she has returned to her seminal handmaid story 34 years later with sequel The Testaments.
Village Books will be at PFC this evening so you can purchase a copy of The Testaments on the day of its release. It will also be available to pre-order with your ticket order for a discounted price of $25 + tax (retails at $28.95.)
Tickets are $18, or $15 for Pickford members.
Purchase Tickets by clicking on a showtime
Wednesday, September 18th