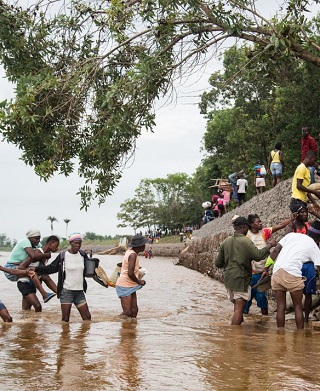 Playing at Pickford Film Center
81 minutes, ., In Spanish, French, English w/ English subtitles, Documentary
Rated NR: .

Presented by the Whatcom Human Rights Task Force
This documentary takes place in the Dominican Republic and Haiti, two ethnically and culturally distinct countries that have been forced to share an island since colonial times. The film follows Pikilina, a Dominican-born woman of Haitian descent, and her family. Racial and political violence erupt when the country of her birth, the Dominican Republic, reverses its birthright citizenship law and she is left stateless, along with 250,000 others. With the stroke of a pen, generations of people are left without a homeland. This sets Pikilina off on an epic journey as she struggles to regain her Dominican citizenship. Pikilina now faces the choice of fighting for her rightful citizenship and exposing herself to danger, or fleeing with her family to Haiti, a country she barely knows.
View our complete Doctober lineup.