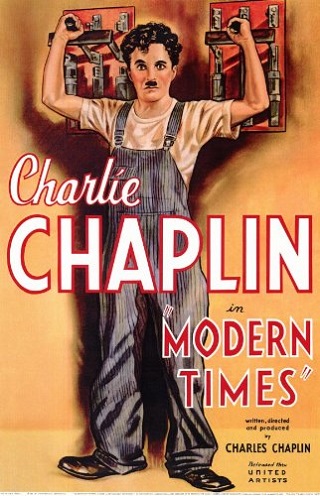 Playing at Pickford Film Center
87 minutes, USA, In English, Comedy, Family Friendly
Rated NR: .

This comedic masterpiece finds the iconic Little Tramp (Charlie Chaplin) employed at a state-of-the-art factory where the inescapable machinery completely overwhelms him, and where various mishaps keep getting him sent to prison. In between his various jail stints, he meets and befriends an orphan girl (Paulette Goddard). Both together and apart, they try to contend with the difficulties of modern life, with the Tramp working as a waiter and eventually a performer.
Kid Pickford tickets are always just $1 thanks to our generous sponsors at Bank of the Pacific. Tickets may be claimed at the box office only.
Purchase Tickets by clicking on a showtime
Saturday, March 14th