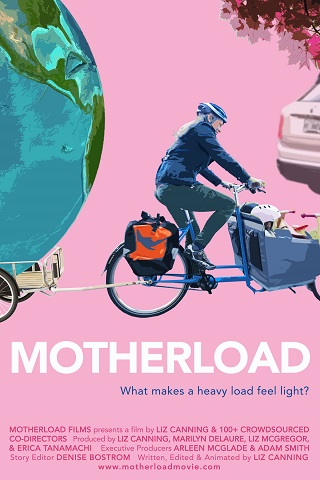 Playing at Pickford Film Center
81 minutes, USA, Australia, Germany, Ghana, Nicaragua, UK, In English, Documentary
Rated NR: .

Presented by WTA + Smart Trips, with post-screening panel discussions featuring local parents, commuters, and business owners who have discovered the power of cargo bikes.
Motherload is a crowdsourced documentary about a new mother's quest to understand the increasing isolation and disconnection of the digital age, its planetary impact, and how cargo bikes could be an antidote.
Filmmaker Liz Canning cycled everywhere until she had twins in 2008. Hauling babies via car was not only unsustainable but took the freedom and adventure out of life, and Liz felt trapped. She Googled "family bike" and uncovered a global movement of people replacing cars with cargo bikes: long-frame bicycles designed for carrying passengers and heavy loads. Liz set out to learn more, and Motherload was born.
View our complete Doctober lineup.