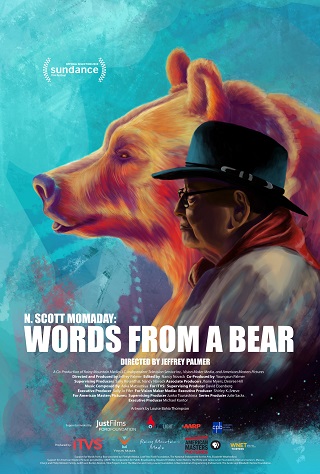 Playing at Pickford Film Center
85 minutes, USA, In English, Documentary
Rated NR: .

Presented by Village Books
Words from a Bear examines the enigmatic life and mind of Pulitzer Prize-winning writer Navarro Scott Momaday, one of Native America's most celebrated authors of poetry and prose. Words from a Bear visually captures the essence of Momaday's writings, relating each written line to his unique American experience representing ancestry, place, and oral history. Cinematically this story takes audiences on a spiritual journey through the expansive landscapes of the West, when Momaday's Kiowa ancestors roamed the Great Plains with herds of buffalo, to the sand-painted valleys of Jemez Pueblo, New Mexico where his imagination ripened and he showed superior writing skills as a young mission student.
View our complete Doctober lineup.