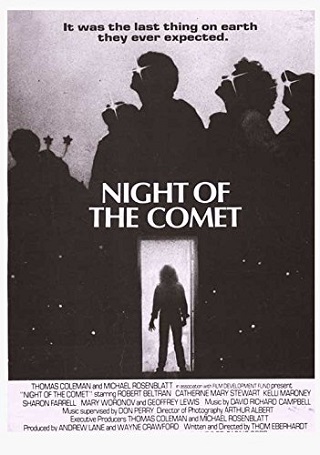 Playing at Limelight Cinema
95 minutes, USA, In English, Comedy, Horror, Sci-fi
Rated PG-13: .

Third Eye Cinema is a monthly series at the Limelight programmed by Pickford staff. Tickets are only $5!
Programmed by Patrick!
After a rare comet sighting, teen sisters Regina (Catherine Mary Stewart) and Samantha (Kelli Maroney) find that they're among the only survivors of a zombie attack. The girls partner with another survivor, Hector (Robert Beltran), but as they try to avoid the zombies, they're sought by scientists who want to experiment on their bodies in the hope of finding an antidote. Dodging both the doctors and the undead, they keep moving in the hope that they can continue to stay alive.
Film Is Truth is a local nonprofit video rental archive with an ever-growing collection of more than 20,000 titles, keeping film history at your fingertips for over two decades.
Purchase Tickets by clicking on a showtime
Saturday, November 2nd