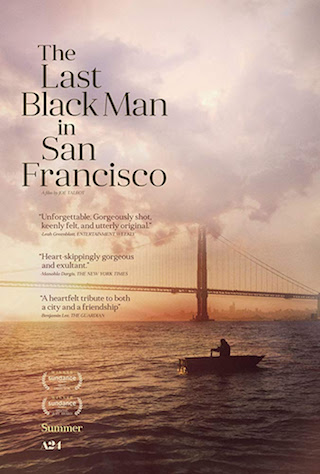 Playing at Pickford Film Center
120 minutes, USA, In English, Drama
Rated NR: .
Official Site
Trailer
Open Caption Wednesday screenings: July 17 at 1:00 PM and 8:25 PM, and July 24 at 6:00 PM.
Jimmie Fails dreams of reclaiming the Victorian home his grandfather built in the heart of San Francisco. Joined on his quest by his best friend Mont, Jimmie searches for belonging in a rapidly changing city that seems to have left them behind. As he struggles to reconnect with his family and reconstruct the community he longs for, his hopes blind him to the reality of his situation.
A wistful odyssey populated by skaters, squatters, street preachers, playwrights, and other locals on the margins, The Last Black Man in San Francisco is a poignant and sweeping story of hometowns and how they're made—and kept alive—by the people who love them.