PFC's Limelight Cinema is a single-screen, art house theater with state of the art digital projection and cutting edge surround sound system. Located in the original home of the old Pickford Cinema (and even older Whatcom Film Association,) the Limelight Cinema offers an intimate setting perfect for our varied programming. We offer a seasonally curated wine list and a full catalog of beer and cider which you may take into the theater with you and enjoy during the film.
Limelight Cinema | 1416 Cornwall Ave.
Open 30 minutes before the first showtime of the day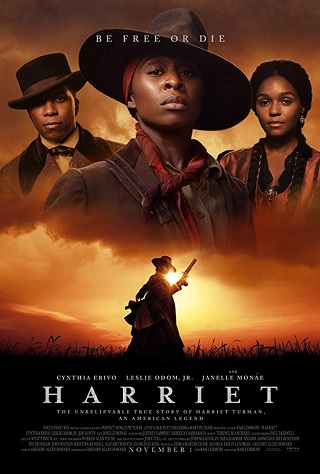 Playing at Limelight Cinema
125 minutes, USA, In English, Drama
Rated PG-13: (for thematic content throughout, violent material and language including racial epithets)
CCAP
Open Caption Wednesday screenings December 4 at 5:15 and December 11 at 1:00.
Based on the thrilling and inspirational life of an iconic American freedom fighter, Harriet tells the extraordinary tale of Harriet Tubman's escape from slavery and transformation into one of America's greatest heroes. Her courage, ingenuity, and tenacity freed hundreds of slaves and changed the course of history.
Purchase Tickets by clicking on a showtime
Wednesday, December 11th
Thursday, December 12th