Located at 1318 Bay St. at the epicenter of Bellingham Arts District, Pickford Film Center offers two-screens and state of the art, high definition digital audio and visual equipment to provide you the best cinema experience available. Make yourself at home in our welcoming lobby – perfect for relaxing before the film or meeting a group of friend to discuss your favorite directors over a bottle of wine from our seasonally curated wine list. Free wi-fi, concessions that just won't quit, and a rotating selection of the very best movies out there – PFC is the place to be!
Pickford Film Center | 1318 Bay St.
Open 30 minutes before the first showtime of the day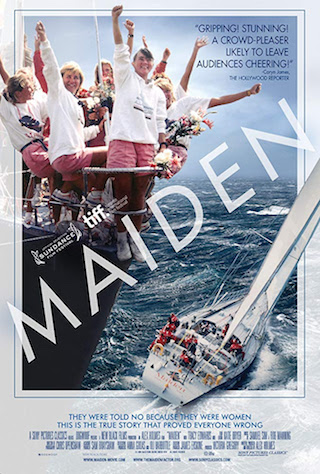 Playing at Pickford Film Center
97 minutes, UK, In English, Documentary
Rated NR: .
CCAP, AD
Sponsored by the Community Boating Center!
Open Caption Wednesday screenings: August 21 at 1:00 PM and August 28 at 8:05 PM .
Maiden is the story of how Tracy Edwards, a 24-year-old cook in charter boats, became the skipper of the first ever all-female crew to enter the Whitbread Round the World in 1989. Tracy's inspirational dream was opposed on all sides: her male competitors thought an all-women crew would never make it, the chauvinistic yachting press took bets on her failure, and potential sponsors rejected her, fearing they would die at sea and generate bad publicity. But Tracy refused to give up: she remortgaged her home and bought a secondhand boat, to ensure the team made it to the start line. Tracy was also beset by crippling doubts and was only able to make it through with the support of her remarkable crew. With their help she went on to shock the sport world and prove that women are very much the equal of men.