Located at 1318 Bay St. at the epicenter of Bellingham Arts District, Pickford Film Center offers two-screens and state of the art, high definition digital audio and visual equipment to provide you the best cinema experience available. Make yourself at home in our welcoming lobby – perfect for relaxing before the film or meeting a group of friend to discuss your favorite directors over a bottle of wine from our seasonally curated wine list. Free wi-fi, concessions that just won't quit, and a rotating selection of the very best movies out there – PFC is the place to be!
Pickford Film Center | 1318 Bay St.
Open 30 minutes before the first showtime of the day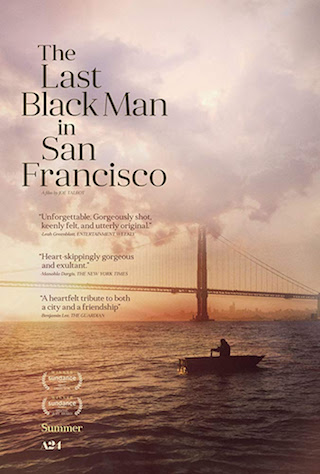 Playing at Pickford Film Center
120 minutes, USA, In English, Drama
Rated NR: .
Official Site
Trailer
Open Caption Wednesday screenings: July 17 at 1:00 PM and 8:25 PM, and July 24 at 6:00 PM.
Jimmie Fails dreams of reclaiming the Victorian home his grandfather built in the heart of San Francisco. Joined on his quest by his best friend Mont, Jimmie searches for belonging in a rapidly changing city that seems to have left them behind. As he struggles to reconnect with his family and reconstruct the community he longs for, his hopes blind him to the reality of his situation.
A wistful odyssey populated by skaters, squatters, street preachers, playwrights, and other locals on the margins, The Last Black Man in San Francisco is a poignant and sweeping story of hometowns and how they're made—and kept alive—by the people who love them.