Located at 1318 Bay St. at the epicenter of Bellingham Arts District, Pickford Film Center offers two-screens and state of the art, high definition digital audio and visual equipment to provide you the best cinema experience available. Make yourself at home in our welcoming lobby – perfect for relaxing before the film or meeting a group of friend to discuss your favorite directors over a bottle of wine from our seasonally curated wine list. Free wi-fi, concessions that just won't quit, and a rotating selection of the very best movies out there – PFC is the place to be!
Pickford Film Center | 1318 Bay St.
Open 30 minutes before the first showtime of the day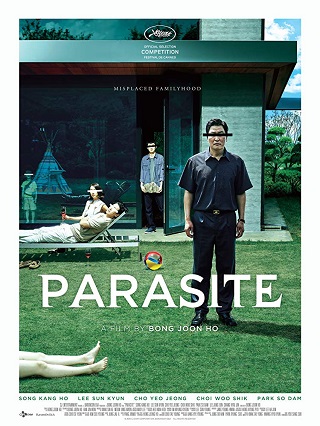 Playing at Pickford Film Center
132 minutes, South Korea, In Korean w/ English subtitles, Drama, Comedy, Thriller
Rated R: (for language, some violence and sexual content)

Meet the Park Family: the picture of aspirational wealth. And the Kim Family, rich in street smarts but not much else. Be it chance or fate, these two houses are brought together and the Kims sense a golden opportunity. Masterminded by college-aged Ki-woo, the Kim children expediently install themselves as tutor and art therapist, to the Parks. Soon, a symbiotic relationship forms between the two families. The Kims provide "indispensable" luxury services while the Parks obliviously bankroll their entire household. When a parasitic interloper threatens the Kims' newfound comfort, a savage, underhanded battle for dominance breaks out, threatening to destroy the fragile ecosystem between the Kims and the Parks. By turns darkly hilarious and heart-wrenching, Parasite showcases modern master, director Bong Joon-ho, at the top of his game.