Located at 1318 Bay St. at the epicenter of Bellingham Arts District, Pickford Film Center offers two-screens and state of the art, high definition digital audio and visual equipment to provide you the best cinema experience available. Make yourself at home in our welcoming lobby – perfect for relaxing before the film or meeting a group of friend to discuss your favorite directors over a bottle of wine from our seasonally curated wine list. Free wi-fi, concessions that just won't quit, and a rotating selection of the very best movies out there – PFC is the place to be!
Pickford Film Center | 1318 Bay St.
Open 30 minutes before the first showtime of the day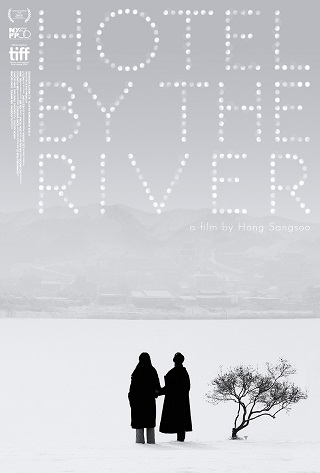 Playing at Pickford Film Center
96 minutes, South Korea, In Korean w/ English subtitles, Drama
Rated NR: .

An aging poet, Younghwan (Ki Joobong), summons his two estranged sons (Kwon Haehyo and Yu Junsang) to a solitary hotel beside the Han River because he feels his death is near. While waiting for them to arrive, he meets two women (Kim Minhee and Song Seonmi) out walking in the new-fallen snow.
"There was a children's show, in the sixties, on which the host would invite children to draw several random lines on a big piece of paper and the host would then incorporate them into a drawing. The South Korean director Hong Sang-soo, who has lately been making two or three films a year (fourteen features in the past decade, twenty-three in all so far), does something of the sort with his own life. Working fast and on a low budget, he pulls together a few sprigs of experience and ideas and, inwardly observing the pattern that they make together, creates a sort of cinematic crystal structure that's compact, hard-edged, sharp-pointed, and sometimes dazzlingly intricate." —The New Yorker.
Purchase Tickets by clicking on a showtime
Tuesday, June 2nd