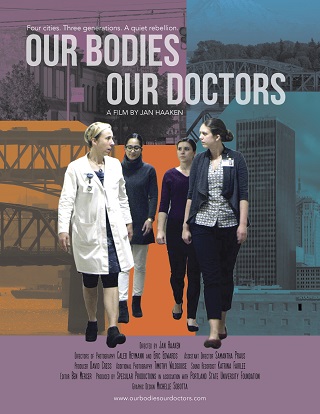 Playing at Pickford Film Center
80 minutes, USA, In English, Documentary
Rated NR: .

Presented by Mount Baker Planned Parenthood
with Q&A moderated by director Jan Haaken
With clinic bombings, death threats, and harassment targeting providers and their families, it appeared by the 1990s that few doctors were willing to provide this service. But beneath the surface, a quiet rebellion was taking place in the field of medicine. A number of doctors came out publicly as abortion providers, even as the larger medical community often viewed them as "rogue physicians." This rebellion depended heavily on working with women's freestanding clinics and their feminist allies. Our Bodies Our Doctors takes viewers into the lives of these providers and their struggles to provide abortion procedures.
View our complete Doctober lineup.