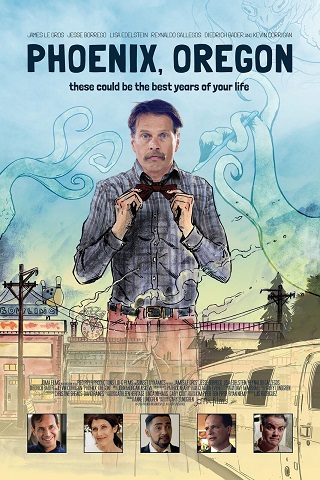 Playing at Pickford Film Center
108 minutes, USA, In English, Comedy
Rated R: (language)
Official Site
Trailer
With Director Kim Piper and Producer Annie Lundgren in attendance!
Defying the haze of midlife, two friends seize an unlikely opportunity to reinvent their lives, quitting their jobs to restore a bowling alley and serve the "world's greatest pizza."
Divorced bartender Bobby Hoffman (James LeGros), living alone in the Airstream trailer inherited from his late mother, has drifted into a sleepy eddy. Life passing him by and struggling to complete his graphic-novel opus, Bobby comes to believe his life is doomed – just a meaningless simulation written by some alien civilization. On Bobby's birthday, when his old high school buddy Carlos (Jesse Borrego) tries to shake him awake with a bold new business venture, shadows rear up from the past and threaten to crush him.
Purchase Tickets
by clicking on a showtime below

Tuesday, August 20th