Playing at
128 minutes, Denmark, Norway, Sweden, and Belgium, In English and other languages w/ English subtitles, Documentary
Rated NR: .
To purchase tickets, click on your preferred showtime below
Friday, August 16th (Showtimes TBD)
Saturday, August 17th (Showtimes TBD)
Sunday, August 18th (Showtimes TBD)
Monday, August 19th (Showtimes TBD)
Tuesday, August 20th (Showtimes TBD)
Wednesday, August 21st (Showtimes TBD)
Thursday, August 22nd (Showtimes TBD)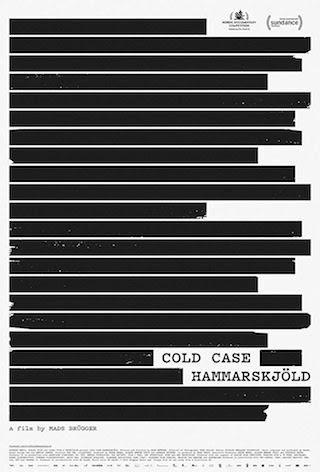 In 1961 Secretary General of the UN Dag Hammarskjöld died in a plane crash in Northern Rhodesia. He was en route to ceasefire negotiations between non combatant UN forces and troops from the breakaway state of Katanga. He was taking a stance in the fight against colonialism in times of instability during the Cold War. What started as conspiracy theories have evolved into a growing consensus that Hammarskjöld and 15 other people were shot down, inciting the UN to reopen the case on the suspicion of assassination.
Danish director Mads Brügger and Swedish private investigator Göran Björkdahl investigate the mysterious death of Dag Hammarskjöld. As their investigation closes in, they discover a crime far worse than murder.