Playing at
109 minutes, USA, In English, Documentary, Drama
Rated NR: .
To purchase tickets, click on your preferred showtime below
Friday, July 5th (Showtimes TBD)
Saturday, July 6th (Showtimes TBD)
Sunday, July 7th (Showtimes TBD)
Monday, July 8th (Showtimes TBD)
Tuesday, July 9th (Showtimes TBD)
Wednesday, July 10th (Showtimes TBD)
Thursday, July 11th (Showtimes TBD)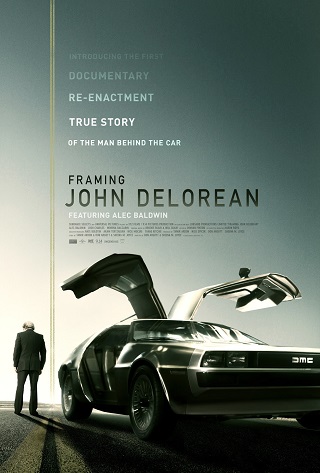 Framing John DeLorean recounts the extraordinary life and legend of the controversial automaker, tracing his meteoric rise through the ranks of General Motors, his obsessive quest to build a sports car that would conquer the world, and his shocking fall from grace on charges of cocaine trafficking. Interweaving a treasure trove of archival footage with dramatic vignettes starring Alec Baldwin, Framing John DeLorean is a gripping look at a man who gambled everything in his pursuit of the American Dream.