Playing at
87 minutes, USA, In English, Comedy
Rated PG-13: (for crude humor, language, some comic drug-related and violent content)
To purchase tickets, click on your preferred showtime below
Saturday, April 6th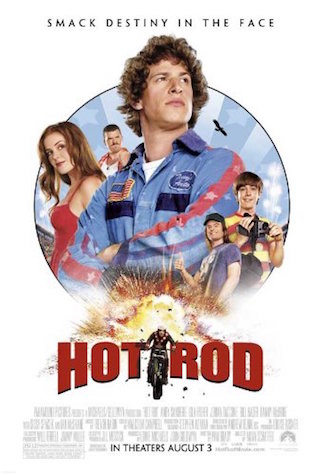 Third Eye Cinema is a monthly series at the Limelight programmed by Pickford staff and sponsored by Film is Truth. Tickets are only $5!
Programmed by Ariana
Amateur stuntman Rod Kimble has a problem–his step-father Frank is a jerk. Frank picks on Rod, tosses him around like a rag doll in their weekly sparring sessions and definitely doesn't respect him, much less his stunts. But, when Frank falls ill, it's up to Rod to stage the jump of his life in order to save his step-father. The plan: Jump 15 buses, raise the money for Frank's heart operation, and then… kick his ass.
Film is Truth is a local nonprofit video rental archive with an ever-growing collection of more than 20,000 titles, keeping film history at your fingertips for over two decades.