Playing at
97 minutes, USA, In English, Comedy
Rated R: (for strong sexual content, language and a drug sequence)
To purchase tickets, click on your preferred showtime below
Saturday, June 1st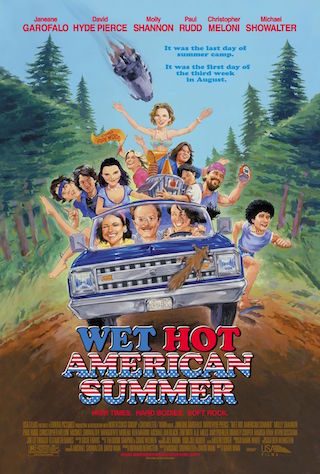 Third Eye Cinema is a monthly series at the Limelight programmed by Pickford staff and sponsored by Film Is Truth. Tickets are only $5!
Programmed by Meghan
The setting is Camp Firewood, the year 1981. It's the last day before everyone goes back to the real world, but there's still a summer's worth of unfinished business to resolve. At the center of the action is camp director Beth, who struggles to keep order while she falls in love with the local astrophysics professor. All that, plus: a dangerous waterfall rescue, love triangles, misfits, cool kids, and talking vegetable cans.
Film Is Truth is a local nonprofit video rental archive with an ever-growing collection of more than 20,000 titles, keeping film history at your fingertips for over two decades.