Playing at
165 minutes, Russia, In NA, Ballet
Rated NR: _
To purchase tickets, click on your preferred showtime below
Sunday, July 1st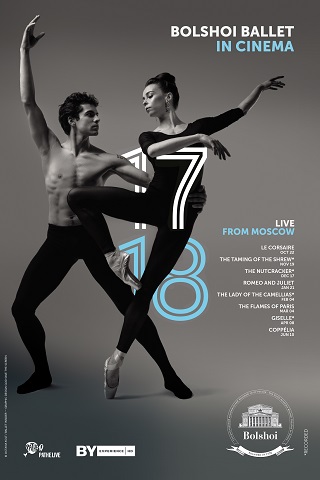 This program will be preceded by a 20 minute "pre-show" which takes place before each ballet. It includes views of Moscow, the Bolshoi
Theatre, interviews with dancers, and the season trailer.
Swanhilda notices her fianceé Franz is infatuated with the beautiful Coppélia who sits reading on her balcony each day. Nearly breaking up the two sweethearts, Coppélia is not what she seems and Swanhilda decides to teach Franz a lesson… The Bolshoi's unique version of Coppélia exhibits a fascinating reconstruction of the original 19th century choreography of this ebullient comedy involving a feisty heroine, a boyish fianceé with a wandering eye, and an old dollmaker. The company's stunning corps de ballet shines in the divertissements and famous "dance of the hours," and its principals abound in youthful energy and irresistible humor in this effervescent production.