Playing at
126 minutes, USA, In English, Adventure
Rated PG-13: (for intense science fiction terror)
Accessible
To purchase tickets, click on your preferred showtime below
Wednesday, March 20th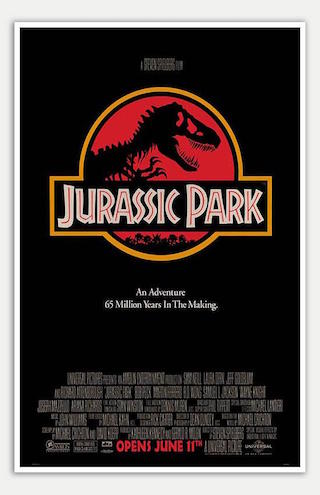 Science on Screen. Tickets are only $3!
Beginning with presentation "The Science of Jurassic Park" from Thor Hansen, Professor Emeritus of Geology at WWU. How do we know what dinosaurs were like? Are the dinosaurs depicted in Jurassic Park accurate? This presentation will explore the kinds of evidence paleontologists use to reconstruct how dinosaurs lived and just what Jurassic Park gets right and wrong about them.
Thor Hansen got his B.S. in Geology at George Washington University and my Ph.D. in Geology and Paleontology at Yale University. He joined the Geology Department at Western Washington University in 1985 and has taught a course on dinosaurs for over 20 years.
Presentation followed by a screening of Jurassic Park, Steven Spielberg's phenomenally successful sci-fi adventure film about two dinosaur experts — Dr. Alan Grant (Sam Neill) and Dr. Ellie Sattler Laura Dern) — and their experiences at larger-than-life theme park for dinos.