Playing at
70 minutes, Japan, In Japanese with English subtitles, Family Friendly
Rated PG: (for some thematic elements and peril)
Children's Film Festival
To purchase tickets, click on your preferred showtime below
Saturday, March 9th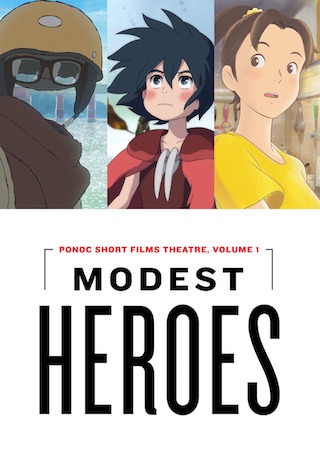 Presented as part of the Bellingham Children's Film Festival.
Brought to you by Bank of the Pacific, Tickets are only $1!
Modest Heroes is an ambitious anthology of three thrilling tales created by some of the greatest talents working in Japanese animation today. Together, the stories (Kanini & Kanino, Life Ain't Gonna Lose, Invisible) explore ideas of heroism in everyday life, and the infinite potential of the short film format allows the directors and Studio Ponoc to experiment with breathtaking, action-packed visuals, concise human drama, and gorgeous fantasy worlds in this unforgettable showcase that is further demonstration of the studio's exciting future.
Enjoy casual interactive art activities in our lobby all day! Join in or admire the creations of others.