Playing at
90 minutes, , In ,
Rated NR: .
To purchase tickets, click on your preferred showtime below
Friday, February 15th
Saturday, February 16th
Sunday, February 17th
Monday, February 18th
Thursday, February 21st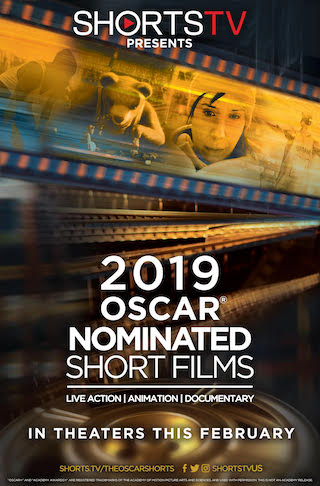 Bao – Domee Shi and Becky Neimann-Cobb, USA, 8 minutes
Late Afternoon – Louise Bagnall and Nuria Gonzalez Blanco, Ireland, 10 minutes
Animal Behaviour – Alison Snowden and David Fine, Canada, 14 minutes
Weekends – Trevor Jimenez, USA, 16 minutes
One Small Step – Andrew Chesworth and Bobby Pontillas, USA, 8 minutes
Plus a selection of additional animated shorts!
For the 14th consecutive year, Shorts HD and Magnolia Pictures present the Oscar-Nominated Short Films, opening on Feb. 8th. With all three categories offered – Animated, Live Action and Documentary – this is your annual chance to predict the winners (and have the edge in your Oscar pool)! A perennial hit with audiences around the country and the world, don't miss this year's selection of shorts.