Playing at
82 minutes, Kenya, In English and Swahili w/ English subtitles, Drama
Rated NR: .
To purchase tickets, click on your preferred showtime below
Tuesday, May 21st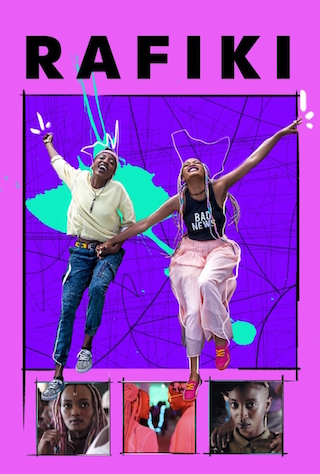 Shown in partnership with Monique Kerman's WWU class: African and Diasporic Film since 1960.
"Good Kenyan girls become good Kenyan wives," but Kena and Ziki long for something more. Despite the political rivalry between their families, the girls resist and remain close friends, supporting each other to pursue their dreams in a conservative society. When love blossoms between them, the two girls will be forced to choose between happiness and safety.