Playing at
89 minutes, English, In Children's, Comedy
Rated G: .
To purchase tickets, click on your preferred showtime below
Sunday, September 9th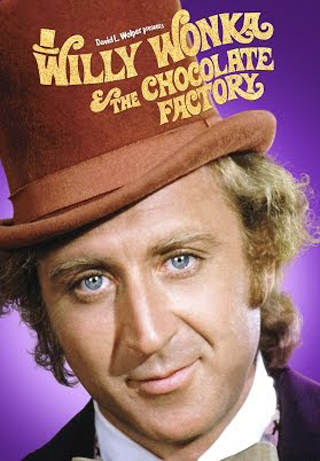 Forte Chocolates presents the 1971 family musical Willy Wonka and the Chocolate Factory in Smell-O-Vision!
Feast your eyes on the classic film inspired by Roald Dahl's book Charlie and the Chocolate Factory, and treat your taste buds to a plethora of treats in Forte's Smell-O-Vision bags, available for purchase in the lobby $5
You'll find delicious chocolates, scrumptious lollypops, edible wallpaper, bubble gum, everlasting gobstoppers, and more! Plus: GoldenTticketBars with a chance to win free chocolate for a year!
Sing a long with Willy Wonka, Charlie Bucket and Grandpa Joe, as the last of five coveted "golden tickets" falls into the hands of a sweet but very poor bo, and he and his grandpa then get a tour of the strangest chocolate factory in the world.