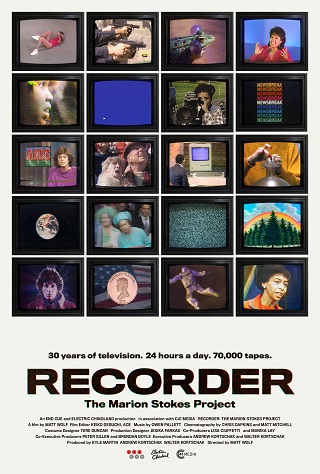 Playing at Pickford Film Center
87 minutes, USA, In English, Documentary
Rated NR: .

Presented by Whatcom Peace & Justice Center
Marion Stokes secretly recorded television twenty-four hours a day for thirty years. It started in 1979 with the dawn of the twenty-four hour news cycle and ended when Marion passed away in 2012. In total, Marion recorded on 70,000 VHS tapes, capturing revolutions, lies, wars, triumphs, and catastrophes that tell us who we were and how television has shaped the world of today.
Indie Lens Pop-Up is a neighborhood series that brings people together for film screenings and community-driven conversations. Featuring documentaries seen on the PBS series Independent Lens, Indie Lens Pop-Up draws local residents, leaders, and organizations to discuss what matters most, from newsworthy topics to family and relationships.
Admission is free. Tickets available at box office only.
Purchase Tickets by clicking on a showtime
Tuesday, May 5th